Since H+T Index data was first released for public use in 2008, a diverse group of communities and organizations have used it for a wide variety of planning and policy applications. Users range from Boston to Boise, federal agencies to private planning firms, housing counselors to streetcar advocates.
Below are examples that highlight how planners, housing professionals and policymakers have used the H+T Index data and tools to support their work and lead to better outcomes.
Planners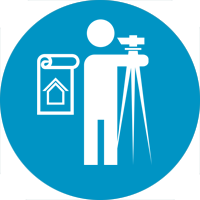 Regional and local planners use the H+T Index to assess affordability and sustainability, identify areas for improvement, and track progress toward goals.
The comprehensive picture of affordability produced by the Index reveals otherwise hidden costs and highlights the relationship between the built environment and household travel behavior. The underlying model and assumptions have also been used to predict transportation costs that would result from different development and growth scenarios. Linking regional infrastructure and land-use patterns to mobility, affordability and environmental issues can also inform corridor planning, transit route alignment and transit-oriented development (TOD).
Examples
Housing Professionals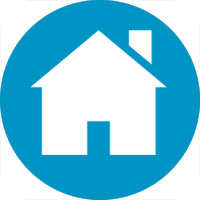 Public housing agencies, nonprofits, and other organizations are often involved in education and outreach to people and families seeking affordable housing.
H+T Index data informs their efforts to assist renters and first-time homebuyers, as well as homeowners facing foreclosure and other individuals looking to better understand their household expenditures. Anyone in a relatively vulnerable financial position can benefit from understanding how transportation costs impact affordability, as illustrated by the H+T Index. In addition to housing counseling, the Index can be used as a screening tool for siting affordable housing.
Examples
Minneapolis-St. Paul; Washington, DC; Boston; San Francisco Bay Area: In partnership with the Urban Land Institute, CNT created custom H+T calculators that allow individuals to compare estimated costs for neighborhoods as well as evaluate the impacts of various transportation choices. The MSP H+T Calculator is a customizable tool designed to easily estimate the combined cost of housing and transportation and compare a household's information with the average cost in the neighborhood. It is specifically designed for users to explore various housing and transportation choices and understand the overall financial impact of living closer to or farther from work.
Abogo: Provides a consumer-oriented version of the H+T Index data.
Santa Fe, NM: A housing nonprofit is using a specially developed H+T training platform to help prospective homeowners evaluate where to live and better understand and control transportation costs while saving for a home.
San Francisco, CA: Metropolitan Transportation Commission (MTC) publicly credited the establishment of the Bay Area Transit Oriented Affordable Housing (TOAH) Fund in part to the H+T Index, which helped them make the case for tackling the issue of housing and transportation affordability head-on. The TOAH Fund received $10 million in seed capital from MTC, to which other sources added another $40 million.
Center for Housing Policy: Losing Ground: The Struggle of Moderate-Income Households to Afford the Rising Costs of Housing and Transportation, written by the Center for Housing Policy and CNT, draws attention to the other, often hidden, factors that contribute to a growing cost of place for American households.
Policy Makers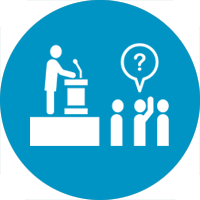 The H+T Index provides policymakers with the resources and opportunities to align policies and initiatives encouraging development that more closely aligns with existing location-efficient areas.
Both state and local governments have exacted legislation or implemented guidelines recommending that transportation costs, and the holistic view of affordability that the Index advances, be taken into account when planning infrastructure and allocating funds.
Public outreach and engagement activities can also be enhanced by using the H+T Index. Maps and graphics can be juxtaposed with other data to show how public policy and planning relate to affordability, quality of life, mobility, public health, and other regional issues. For example, H+T data can be used to illustrate the number and location of neighborhoods that are affordable, both when housing costs alone are considered and when transportation costs are included, as well. This kind of comparison can help build consensus for investments in transit-supportive land-use planning, demonstrate the need for assisted housing or transit investments in particular areas, or simply raise awareness of a region's housing and transportation challenges. Within the public health realm, data on built-environment factors can be used to illustrate the linkage between car dependence and health outcomes.
Examples
Department of Housing and Urban Development (HUD): HUD's Sustainable Communities Initiative offered support for sustainable development projects in cities and regions across the country. Grantees received access to capacity-building resources to help with implementation. The resulting issue briefs where compiled into a culminating report which includes articles on the H+T Index, cargo-oriented development, and sustainable development performance indicators and benchmarks.
State of Illinois: The measure of combined housing and transportation affordability was adopted into law, with bipartisan support, as a planning tool for five agencies and as a consideration for those agencies' investment decisions in metro areas. The economic development, transportation, and housing agencies can use H+T to screen and prioritize public investments in metro areas, while the two financing agencies will recommend the use of the Index for new siting decisions.
El Paso, TX: The City Council directed the City Manager to use the H+T Index for affordability determinations, to initiate the use of the Index as a tool to benchmark costs, and to adopt a 50% H+T affordability standard for all City funding and policy decisions.
H+T Research
Holtzclaw, John, Robert Clear, Hank Dittmar, David Goldstein, and Peter Haas (2002). Location efficiency: Neighborhood and socio-economic characteristics determine auto ownership and use — Studies in Chicago, Los Angeles and San Francisco. Transportation Planning and Technology, 25, 1–27.
Center for Transit Oriented Development and Center for Neighborhood Technology (2006). The Affordability Index: A New Tool for Measuring the True Affordability of a Housing Choice. The Brookings Institution.
Haas, Peter, Carrie Makarewicz, Albert Benedict, and Scott Bernstein (2008). Estimating transportation costs by characteristics of neighborhood and household. Transportation Research Record, 2077, 62–70.
Haas, Peter, Stephanie Morse, Sofia Becker, Linda Young, and Paul Esling (2013). The influence of spatial and household characteristics on household transportation costs. Research in Transportation Business & Management, 7, 14-26.